National Park Service Electronic Library
The NPS Electronic Library is a portal to thousands of electronic publications and videos, covering the history of the National Park Service and the cultural and natural history of the national parks, monuments, and historic sites of the U.S. National Park System.


While not affiliated with the National Park Service, our aim is to build on the legacy of the old NPS History e-Library. The information contained in this Website is historic in scope and is not meant as an aid for travel planning; please refer to the official National Park Service Website for current information.

Throughout 2016, we will be presenting a series of monthly features which will explore various aspects of the history and evolution of the National Park Service. We hope that this information will strengthen the preservation and conservation of our historic and natural resources and will enlighten the American people to the importance of the heritage represented by the National Park System, as well as the agency that has been entrusted for the past 100 years to safeguard these national treasures.

NPS Centennial
A Brief History of the National Park Service
I earnestly recommend the establishment of a Bureau of National Parks. Such legislation is essential to the proper management of those wondrous manifestations of Nature, so startling and so beautiful that everyone recognizes the obligations of the Government to preserve them for the edification and recreation of the people...every consideration of patriotism and love of Nature and of beauty and of art requires us to expend money enough to bring all of these natural wonders within easy reach of our people. The first step in that direction is the establishment of a responsible bureau, which shall take upon itself the burden of supervising the parks and of making recommendations as to the best method of improving their accessibility and usefulness.


William Howard Taft
President of the United States (1909-1913)




(United States Railroad Administration, 1919)

New eLibrary Additions
Adams National Historic Site: A Family's Legacy to America (Wilhelmina S. Harris, 1983)
An Eye For History: The Paintings of William Henry Jackson (David Knudsen, 1997)
An Administrative History of the Chaco Project (Mary Maruca, 1982)
The National Park Story in Pictures (Isabelle F. Story, 1957)
The U.S. Constitution: A National Historic Landmark Theme Study (Harry A. Butowsky, 1986)
Biosphere Reserves and Sovereignty: A Story for the United States Man and Biosphere (MAB) Community (Vernon (Tom) Gilbert, January 2016)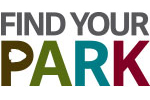 Search Park Histories
by Park Name or Region